Day: 157
Miles: 0
Mileage: 7,364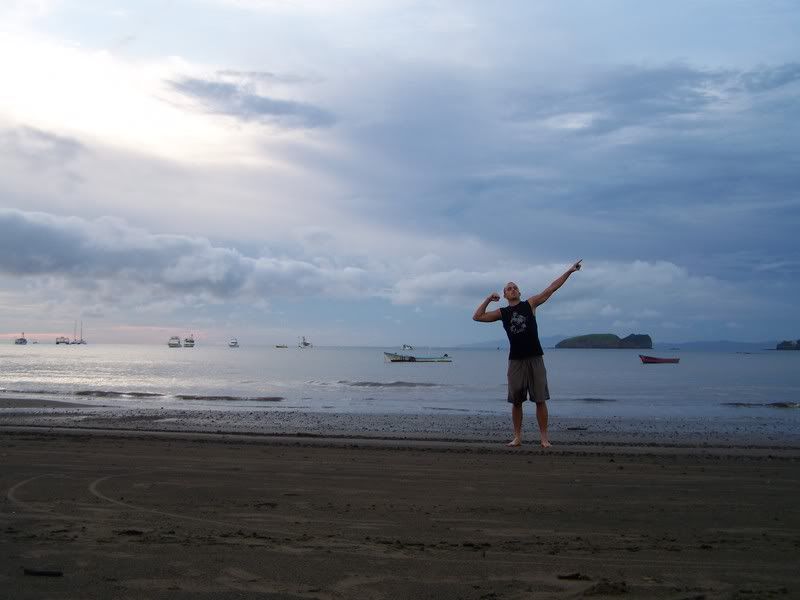 Busting the pose on the beach. It had to be done!
Busting the pose on the beach. It had to be done!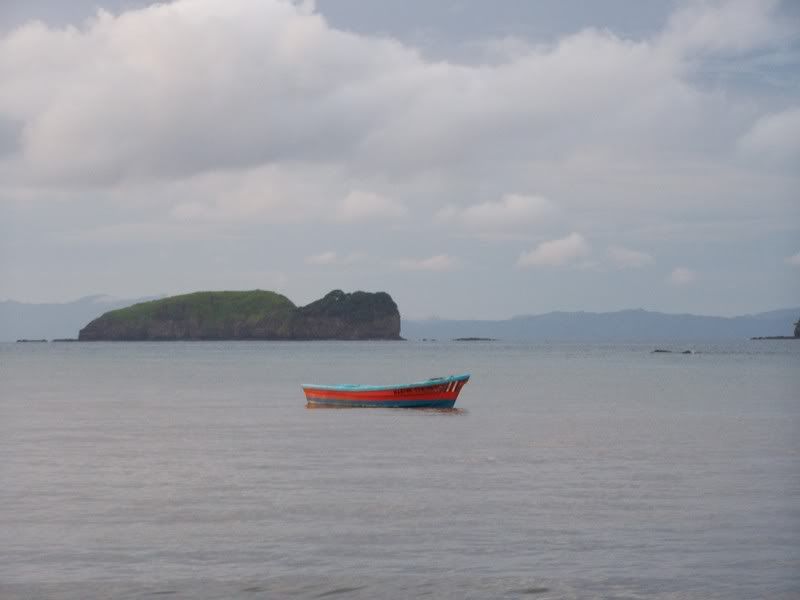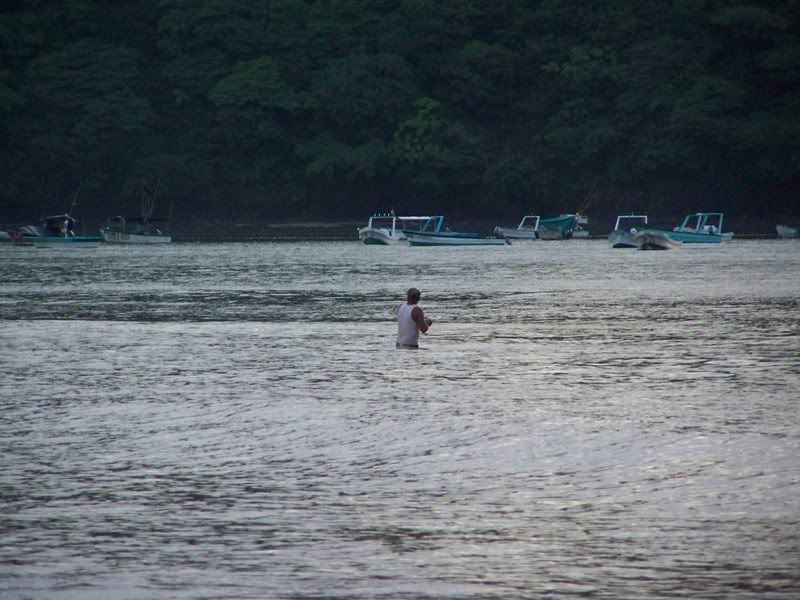 The locals fish with just a line standing out in the water.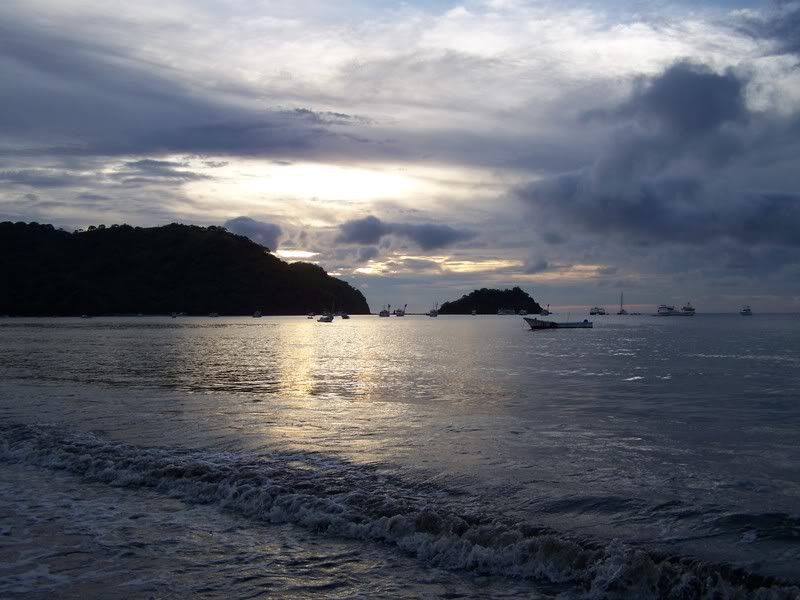 This place is beautiful.

I finally got myself to leave Coco, this place has truly grown on me. Despite the high cost, it is just a really great place. It is very touristy here, but there are still a lot of locals that call this area home and that are very proud of their country and love to share it with people who are willing to learn.

I have been hanging out with some locals that have made this part of my trip really special. I want to thank Ibi, Christine and Angelica, you girls are great and have taught my a lot about Tica culture, pura vida and Guanacaste. Thanks so much for making my time here memorable! They brought me to the best local restaurants, to dinner with their families, and to watch some amazing sunsets from the best beaches in the area.

I have also been hanging out a lot with Fred, the Danish backpacker, who is a great guy. We are going to try and meet up again in a week in southern Costa Rica, and I hope it works out.
This hostel, the Oasis backpackers hostel, is one of the best I have ever stayed at. It feels like being home. Paul, the owner is a great guy and a world traveler himself. He is Peruvian, but after his world wonderings settled in Costa Rica. This hostel is such a beautiful place and it offers everything a traveler weary of the road needs. A kitchen, 150 movies to watch (in English!) bicycles for rent, free internet and tons of hammocks and couches to chill out on and shoot the breeze with fellow travelers. Its such a homey, comfortable place, that I ended up staying for nearly a week when I only planned on 2 days!

I love the slow pace here, the friendly locals, even the boisterous tourists. Its a fun place that really makes traveling easy. After some of the headaches of getting here, it is nice to be in a place that feels close to home.

Tomorrow I am heading south and will stop along the beach somewhere, I have not decided where exactly, and then head further south into Panama.

Hope all is well back home!