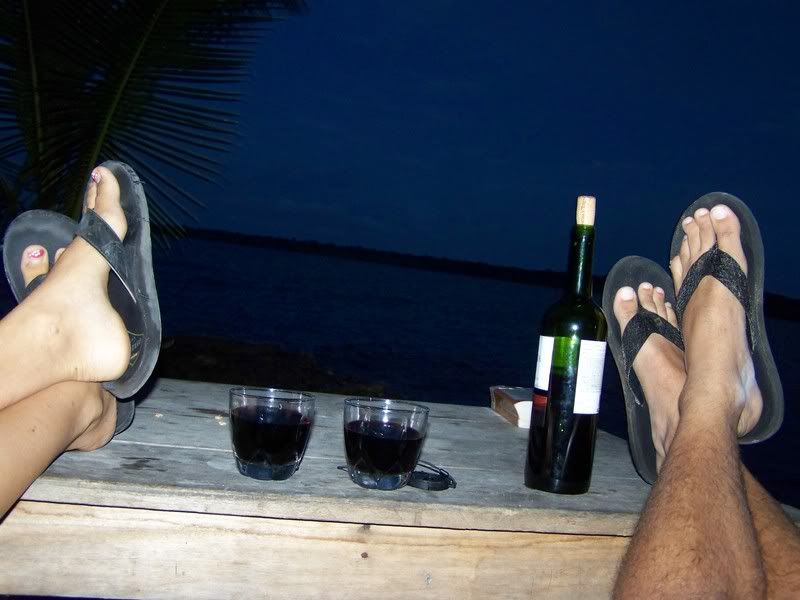 Like a Corona commercial...if Corona were a wine!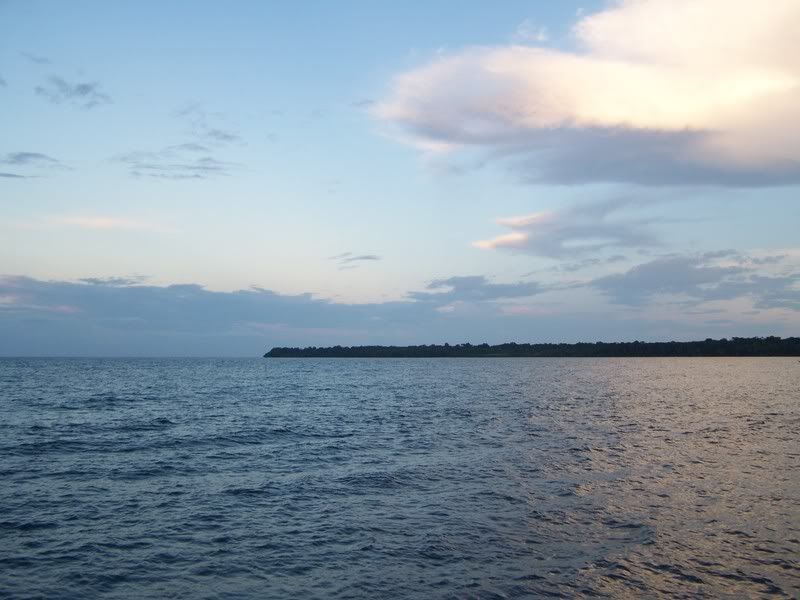 The view from the balcony of our Hotel.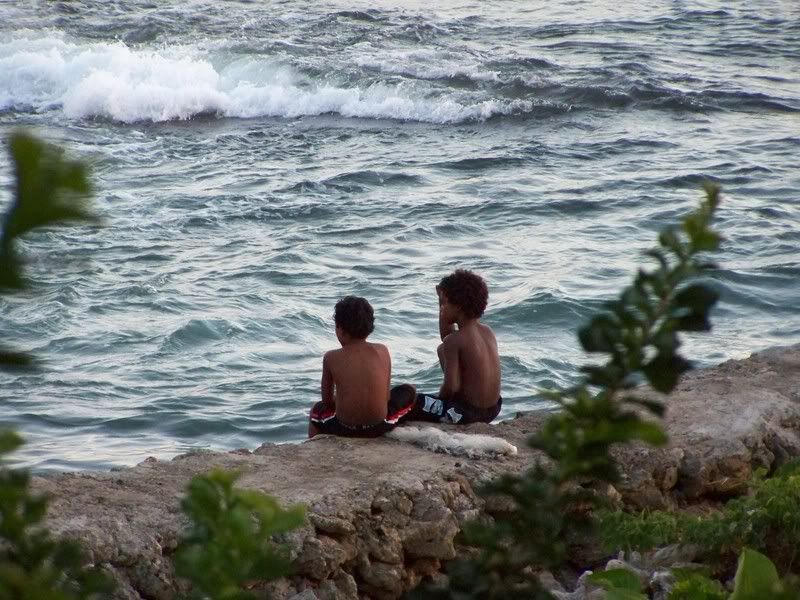 Two local kids taking a break from jumping into the sea.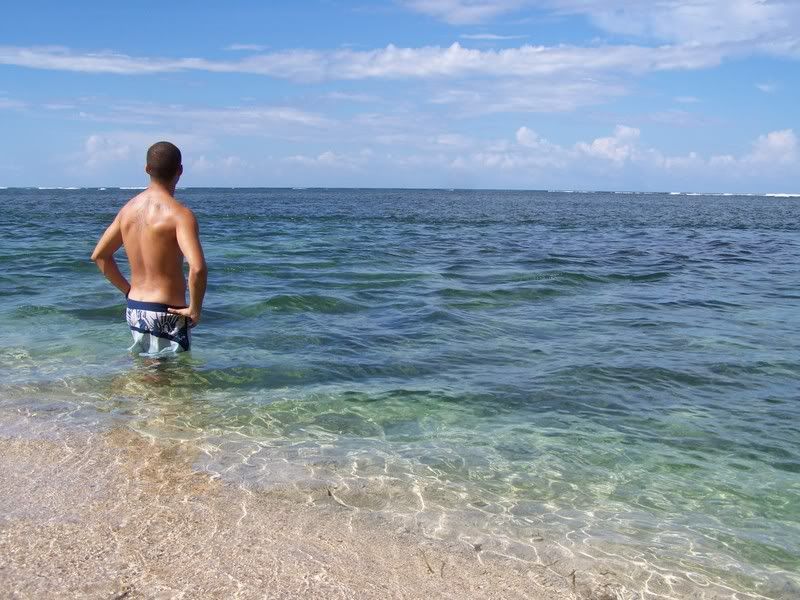 Doing my best soaking up the moment pose.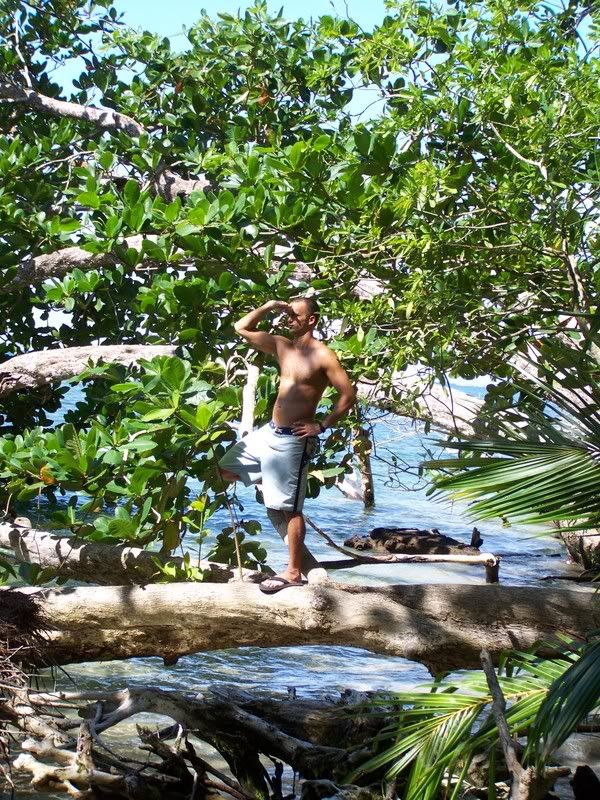 Hiking through the national park.
More hiking through the park (although it was more walking than hiking really)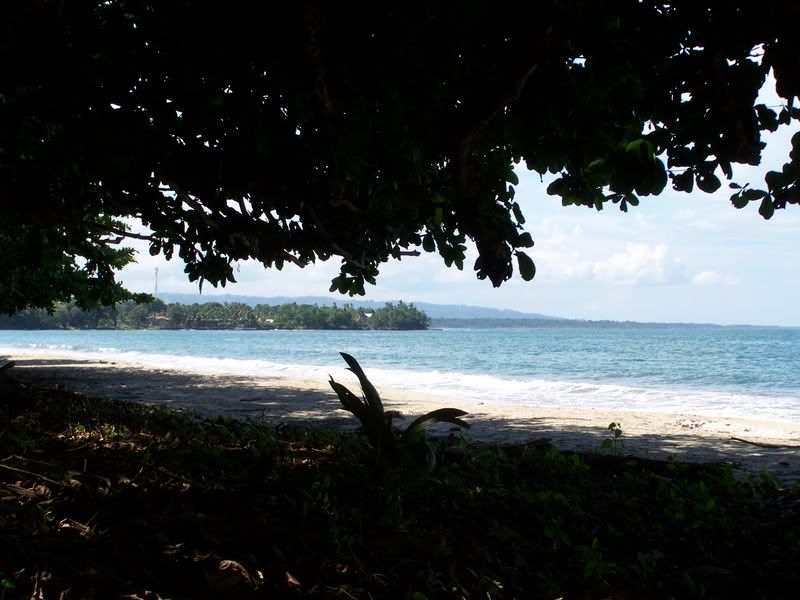 Playa Blanca
A local family enjoying some time in the sea. Lots of vacationing Costa Rican families in Cahuita.
Day: 232

Location: Cahuita, Costa Rica


It was great to have a weekend away from Puerto Viejo, and Tamarah and I had a great time. Cahuita is an even smaller and more relaxed place than Puerto Viejo, which I honestly didn't think was possible. It is a tiny little Caribbean beach town with a population of what can not be much over a thousand and only one paved road. On one side of the town is Playa Blanca, or white beach, on the other side is Playa Negra, or black beach. Both are beautiful, long stretches of sand that roll out to aquamraine waters. Its the kind of place you day dream about when you are stuck at work staring at your computer screen for the 7th hour of the day.
The people are very laid back, and it feels like you are in Jamaica more so than Costa Rica. It is begining to be developed so you definitely feel the changes starting to take place, but for the time being it retains most of its authentic feel. You can get a double room there on the beach for 20 dollars a night, with a hammock hanging right outside your door on the porch that is literally a stone's throw from the water.
The food is good, a bit pricey, but tastey and everything moves to a Bob Marley beat. I really really enjoyed the weekend there and would highly recomend it to anyone looking for an escape from the world. It is lively enough that you can step out on a dance floor and dance to some Reggeaton, but slow enough that you do not in the slightest feel rushed to do anything. Nor do the locals for that matter, so do not expect anything to move fast, especially the food you order at the local eateries.
There is a state park there too, with an 11 km trail that makes its way through the jungle right along the sea. We saw all types of birds, insects, lizards, monkeys and even slothes, which are really cool looking animals. They move at a snails pace, but that makes it easier to watch them. They have the coolest looking faces of any animal I have ever seen, and they are pretty nice little guys, reaching out to touch you if you come close. They are so slow and gentle that is amazes me that they survivie at all. They seem like any type of predator would just gobble them up with nearly no effort.
On the whole, it was a great way to get away for a while and recharge the batteries. I have some big projects coming up at the volunteer center, so it was nice to be able to get away and just think about relaxing and enjoying life fora few days (although I am far from stressed in Puerto Viejo!)