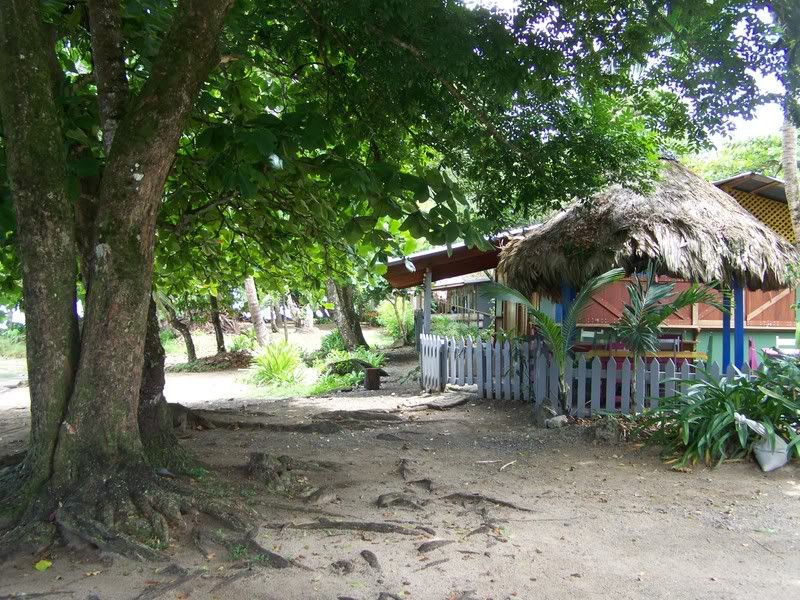 One of the local eateries, Salsa Brava, named after the famous surf spot here.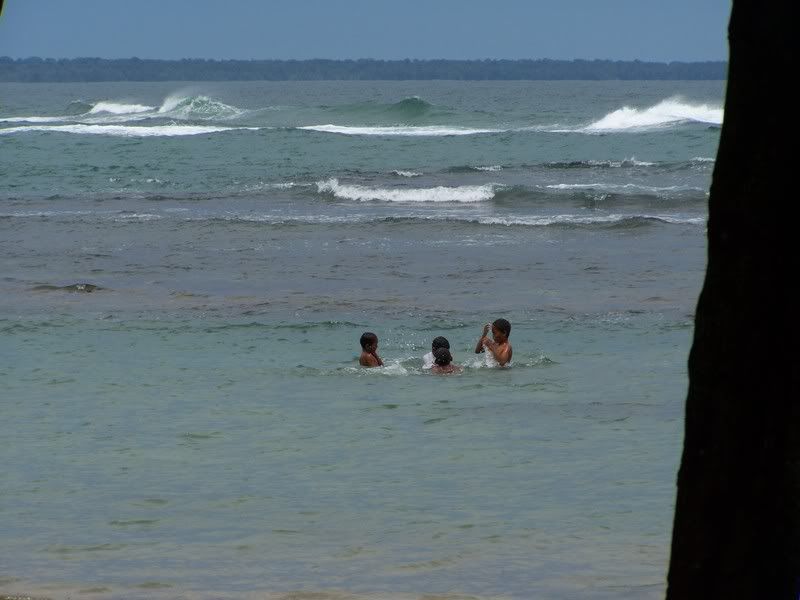 Some local kids swimming in the sea.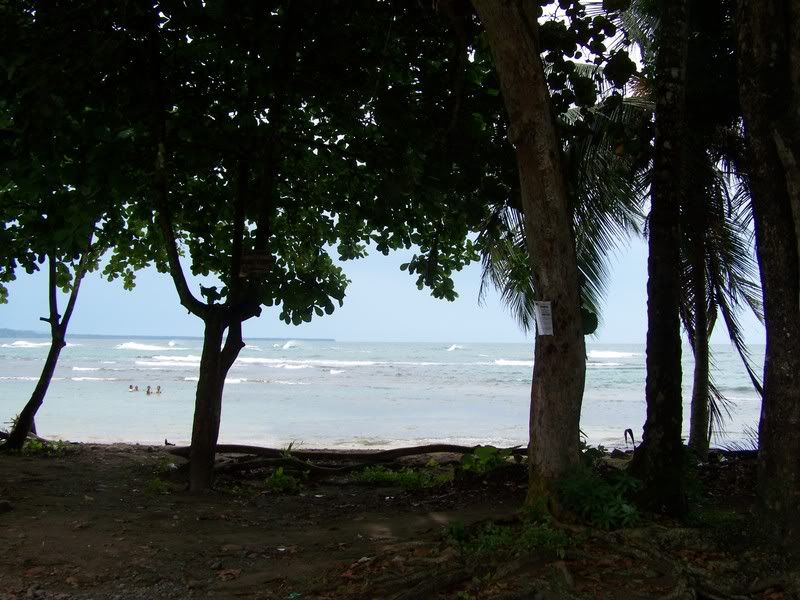 The beach.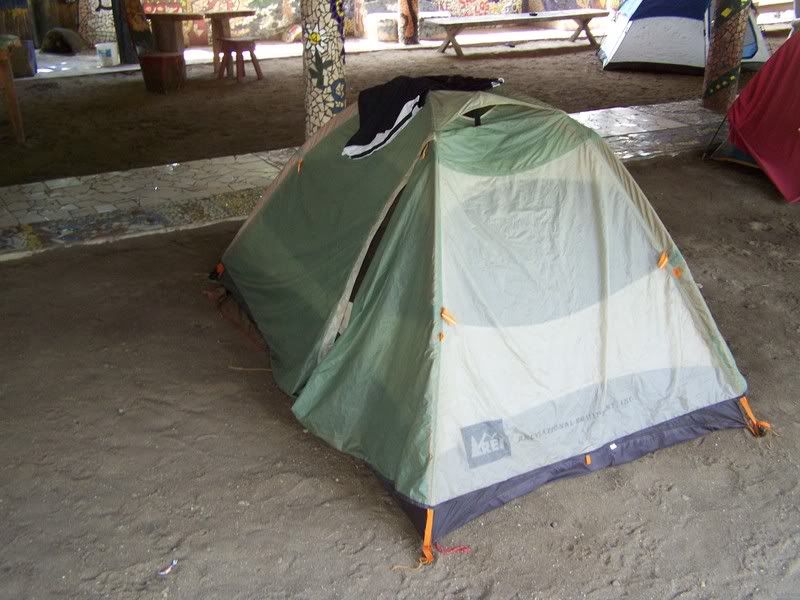 My trusty tent!
Most people here sleep in hammocks.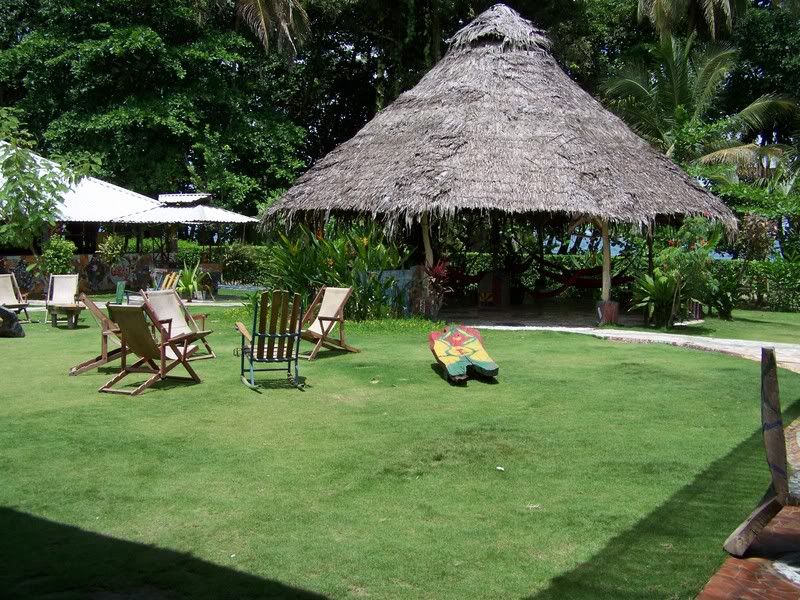 My favorite spot to sit and read.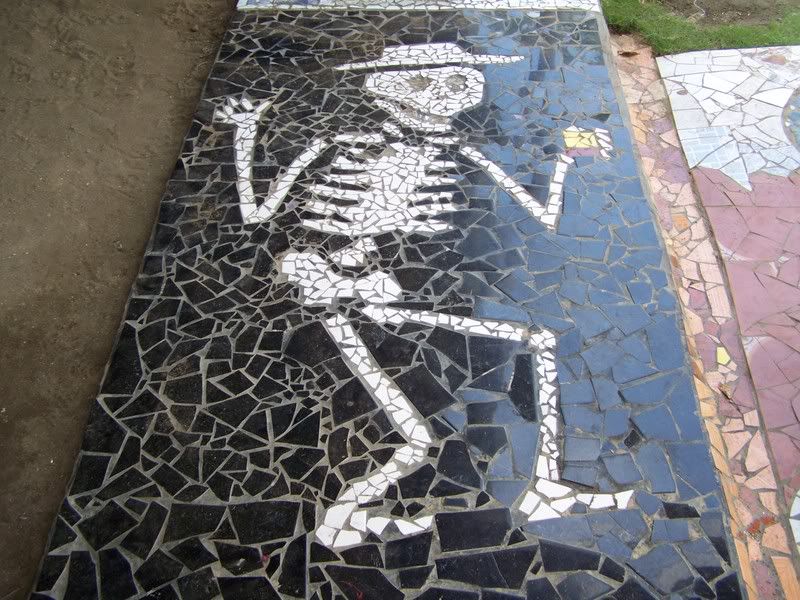 This is the symbol of my favorite band, Social Distortion. I couldn´t believe my eyes when I saw a mosaic of them out here in Costa Rica! It was really cool for me.
Another week has breezed by me here in paradise and I have hardly noticed. Time just seems to move so much slower here, one day sort of drifting into the next. I am not complaining at all, its nice, but I am getting a bit antsy for a change of pace, at least for a little while. So, Tamarah, my fellow volunteer and I, have decided to head up to a place called Tortuguero for a weekend. It is a village that sits on a series of canals and is home to a large population of sea turtles. It sounds like a nice little get away and we are both really looking forward to it.
I finished the new chicken coop at the volunteer site and I must say, it came out fairly nice. It has been dubbed Casa Reece, which cracked me up and is home to a family of new little chicks that just hatched. Next up I am going to repair the fence around the center and then possibly varnish the building as well. I like working with my hands but its funny, since I am the only young guy working there I get to do all of the manual labor! Oh well, I don´t mind.
So, life is good, just a bit routine right now. I still get out to body surf every day that I can, as well as running and cycling around. The surf is picking up and if I end up staying here for a while I will have to snag a surf board as November and December it gets pretty big out here.
I have included some pictures of some of the local area and the place that I have been staying, Rocking J´s which is a cool place to hang out and cheap. I can put my tent up for 4 bucks a night, and the place is beautiful, decorated by the people that have stayed there. The only draw back is that the owner is a bit of a sleaze ball, hitting on every young girl that comes through the door, and I have had a few things stolen, like some clothes and food, which really pisses me off. I am going to relocate to something a bit more secure even if it costs a few bucks more a night.
That is it for now, I hope everyone is well and happy.