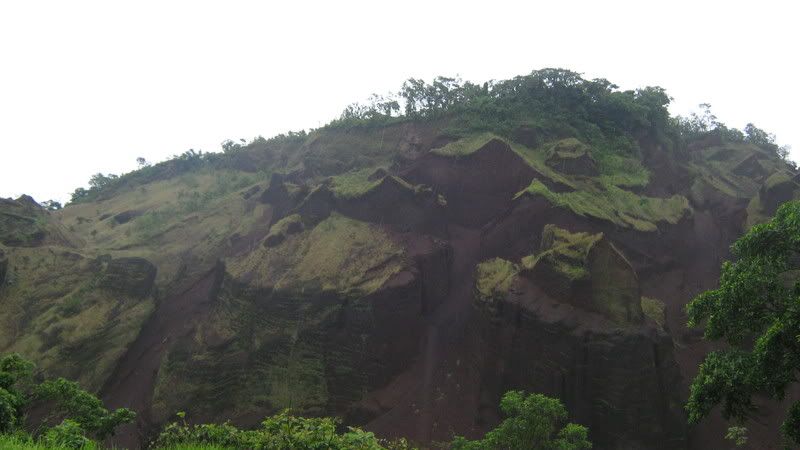 Tough riding in the mountains up to San Andres Tuxtla.
Day: 95
Miles: 252
Total Mileage: 5,338
Money Spent: 6-9: 35.5, 6-10: 35, 6-11: 45, 6-12: 14.5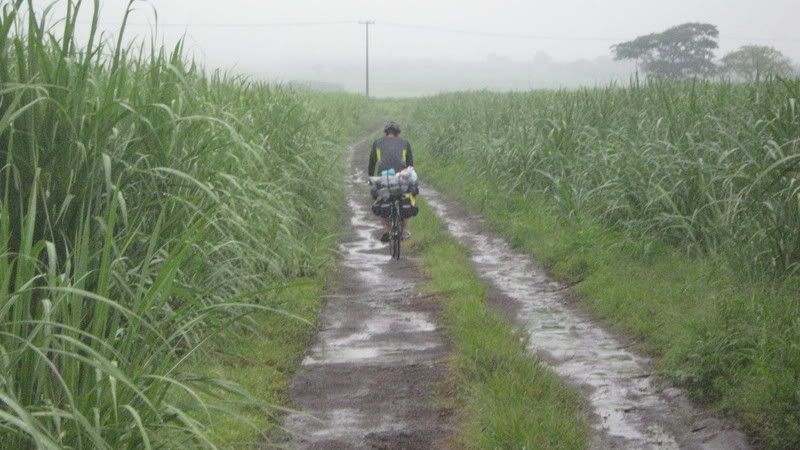 Riding through fields of sugar cane.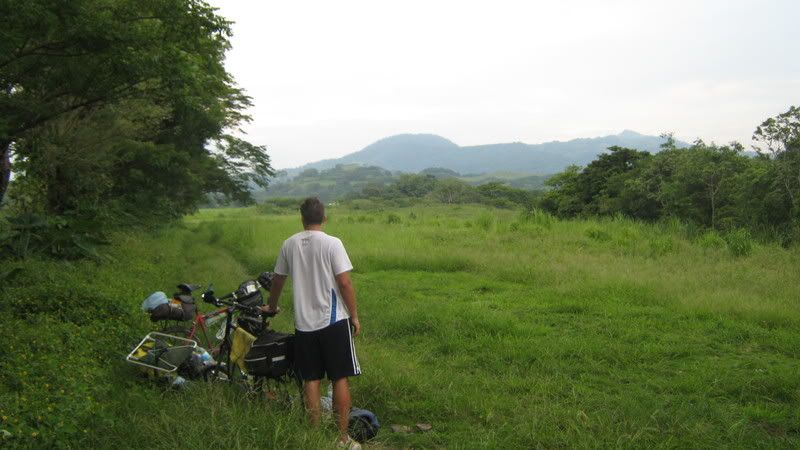 Mike, starting to set up camp.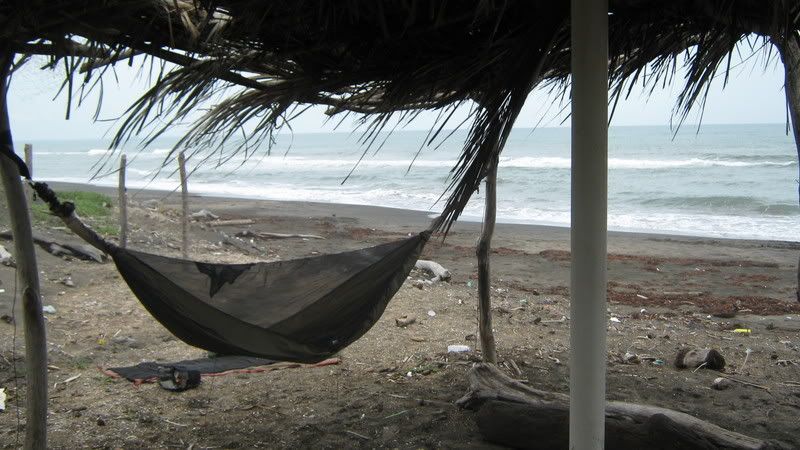 We stopped here for a nap and some shrimp sandwiches.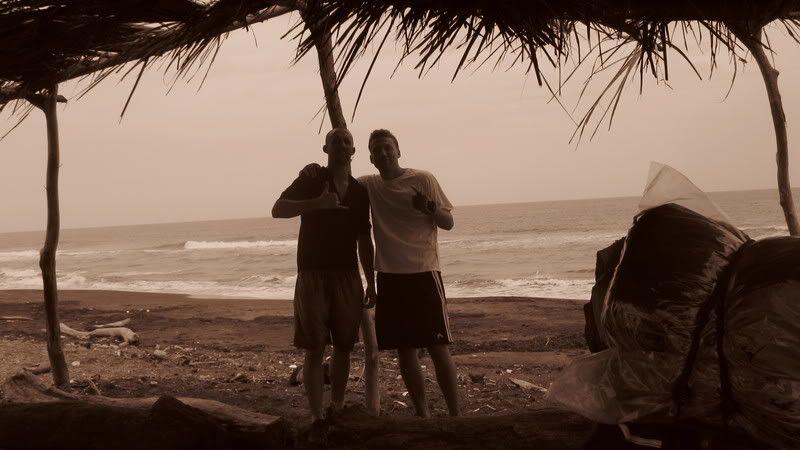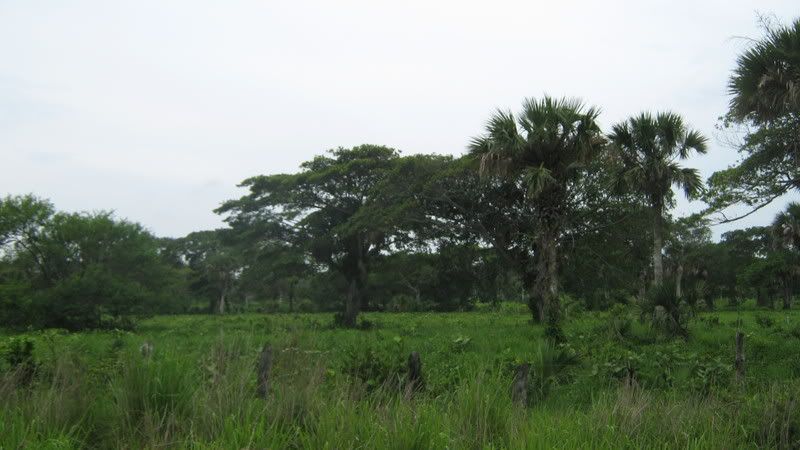 The countryside is extremely tropical.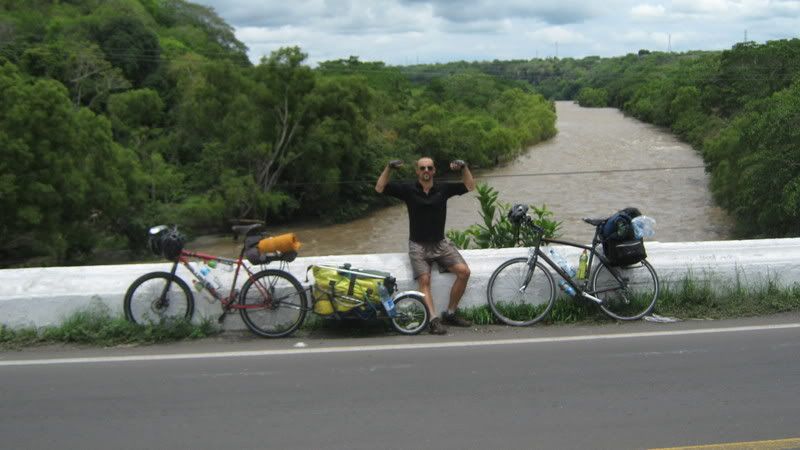 On our way to Veracruz, right before the rain.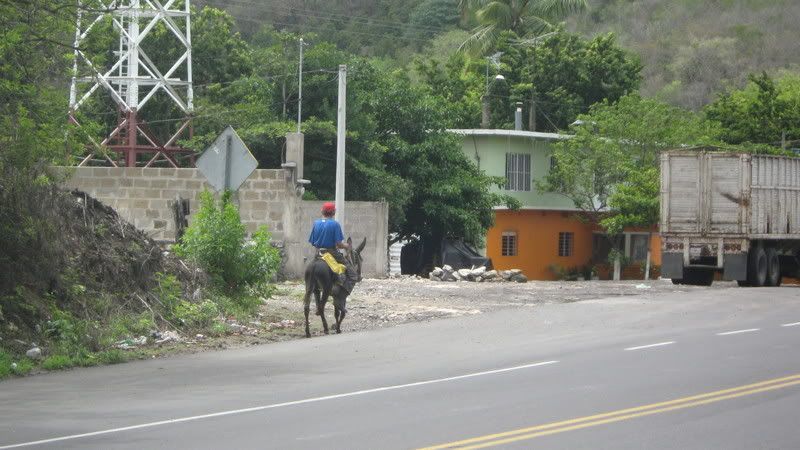 Rush hour in the pueblo.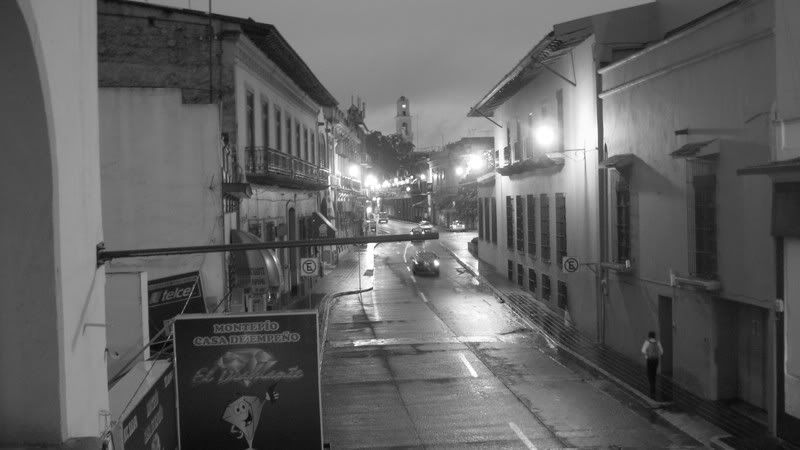 Early monring Xalapa.
Mike and I in Xalapa
Mike and I arrived in Xalapa in the rain and left in the rain. Then, we got rained on some more on the way to Veracruz. It didn´t rain while we were in Veracruz, but it rained when we left!
So basically, we have been getting rained on a lot and poor Mike has no rain coat. We looked everywhere in Veracruz, but could not find one anywhere, which is odd since it is a city that gets rained on so much. Although to be honest, i have not worn my rain jacket much during the day as it is so hot and humid that i sweat like a beast when i have it on. I figure i would rather be wet with cool rain water than sticky sweat.

Last night was the worst yet. We got dumped on all night with booming thunder right over head, but i must admit, we were in a beautiful setting. We camped out behind some fields of sugar cane next to a river and it was just a gorgeous location. Before it started to rain we had the river sounds to relax too and fire flies zipping around, which was pretty awesome. As we have descended out of the mountains we have entered into very lush, tropical environments. Everything is so green and wet, all the time. You feel like if you were to stand still for a second vines would start growing up your legs!

The people have been incredibly nice too. As Mike and I rode out of Xalapa, we stopped at a little village for lunch. When the locals saw us eating our meager meal of beans and bananas (Mike introduced me to squeezing some lime on bananas, it is amazing, try it!), they gave us some Mangos and a quarter roasted chicken for free, just to be nice! It was amazing. You just don´t see kindness like that to a total stranger very often in the states.

Veracruz is a cool city. It is a major port town and not a resort, it is a true blue Mexican commercial city. Its hot, steamy, and lively. The food is great too, and cheap. We saw men hauling in nets full of shrimp and fish in the early morning to sell that day at the food stalls. We enjoyed it there, but we ended up spending more money than we planned on so we decided to head out after two days.

Yesterday we rode through the flat lands heading south, and today we have been doing some tough climbing and it is taking a toll on Mike´s legs. Climbing is tough enough, but it is incredibly humid and we got rained on all night last night and most of the morning. Sleeping in a wet tent is just not conducive to a good rest. So we are pacing ourselves today (i remember all too well how much i was hurting my first few climbing days) and will pick up the pace once we get out of the mountains. The Yucatan Peninsula is said to be flat as a pancake, which is good news.

From here, we are making our way to Villa Hermosa to recoup in a hostel or cheap hotel, then we are heading into the jungle to check out the ruins of Palenque, an ancient Mayan city. I'm looking forward to that as we missed the last ruins because it was just dumping rain on us. We ddin´t feel like riding 20 kilometers on a dirt road in those conditions. From there we will head further into the jungle to camp out at some water falls, then we will head north east up through the Yucatan towards Cancun for some good times, then south down the coast and eventually into Belize.

Until next time!