Well, I am still here and loving it! We all slowed our pace down and have been now taking it nice and easy and just soaking up the slow pace of life, the good food and perfect weather here. This island truly is a slice of paradise and I want to absorb as much of it as I can before the highrise condos and resorts come in and change the flavor of it. A lot of our gang has left which is a bummer, bot those of us who remain are still loving life out here.
I will let the pictures tell the tale of the last week and change. I hope all is well back home, all my love!
This is a Hostel and Br called Aqua Lounge where we hang out during the day sometimes. It sits right on the water, has a diving board into the ocean, good food and music. It is a really fun place to hang out.
Another view of Aqua Lounge. Riding on the swings makes you feel like a kid again! Its great.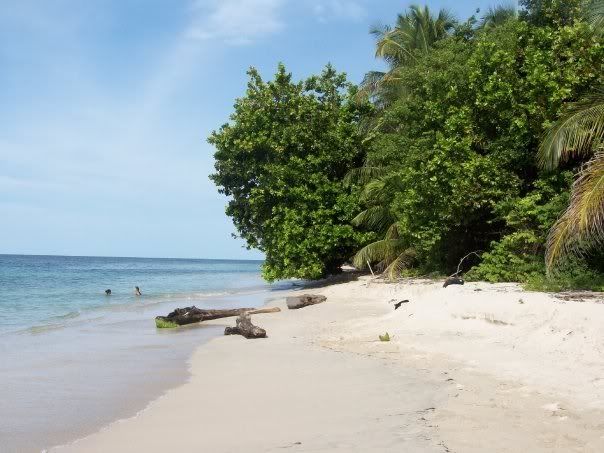 Here is a shot of our private little island, such a great place.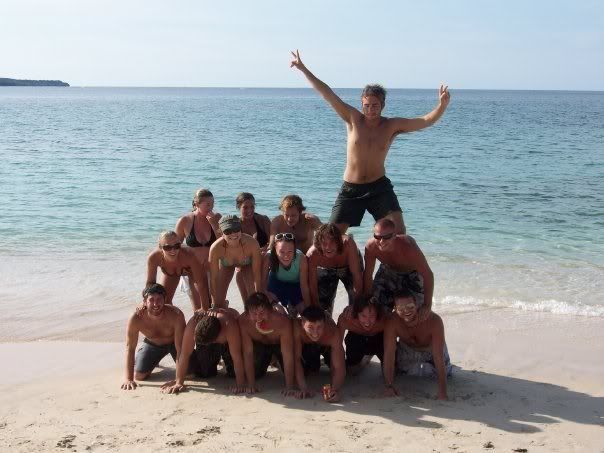 We were acting like we were in highschool again!
This is Ollie and Ryan showing off, both cool guys.
Moments like these, enjoying a fire on a beach out in the carribean all to yourselves, are things you remember for the rest of your life.
A panorama shot of the island.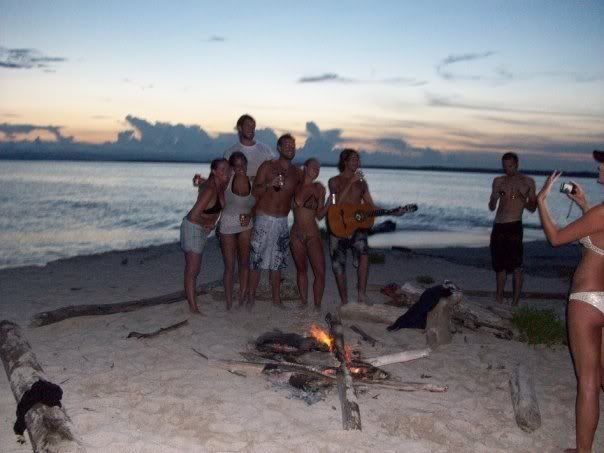 Enjoying a sing a long and the bonfire.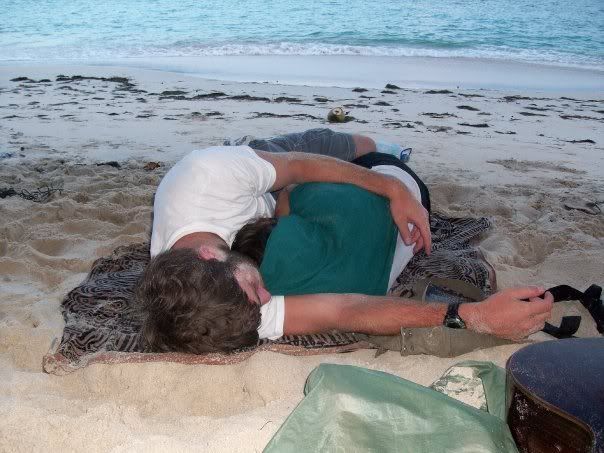 For those who didnt have a tent, it was just sleepy time on the sand! But we all shared out towells to try and make it more comfortable for everyone.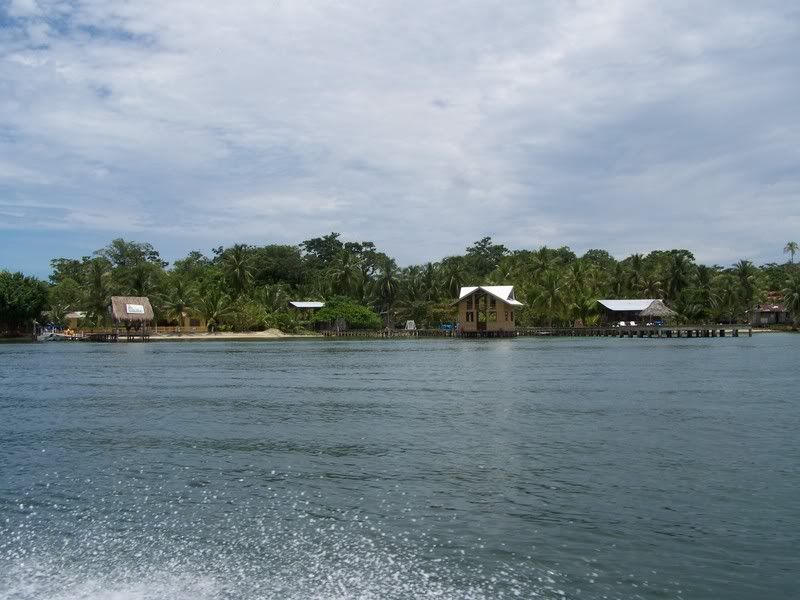 Another shot of the islanders homes.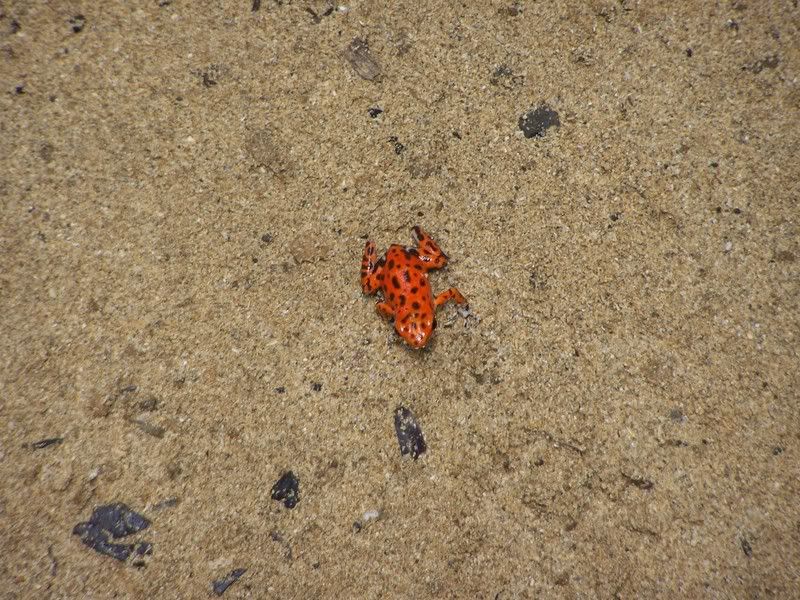 These are the little guys that give Red Frog Beach its name.
Red Frog Beach.
Yours truly showing his stuff in a rematch game in which team Americas (Centeral, South and North) took everyone else to school!



Myself and Sarah, who is the coolest girl on the island.
Ollie, Andrew from Oz, Sarah, Myself, and Lacey enjoying a few 50 cent beers before gonig out to dinner. You can get a nice Thai food meal here for 8 bucks!