Miles: 60
Total Mileage: 618
Today was a tough day and night. I got a late start out of Tucson as I had to go and get my pedals switched out at a fantastic bike shop called Ajo Bikes. They helped me adjust the seat slightly too and threw on the BMX pedals I was looking for. It is too early to say for sure, but I think that that did the trick. The pedals are about twice the size of the previous set and as I ride I find myself constantly changing my foot position, sometimes pedaling with me toes, the balls of my feet, the instep, or moving my fight in to or away from the bike while i ride. The end result was a 60 mile ride up to an elevation of 4,974 feet with no knee pain until the very end where i pulled over to set up camp. I will keep the old set of pedals for a week and if these continue to preform I will give away the old ones. The only downside is that I definitely feel less "connected" to the bike. I notice a slight decrease in efficiency and my speed has very very slightly decreased. I think it is a fair trade.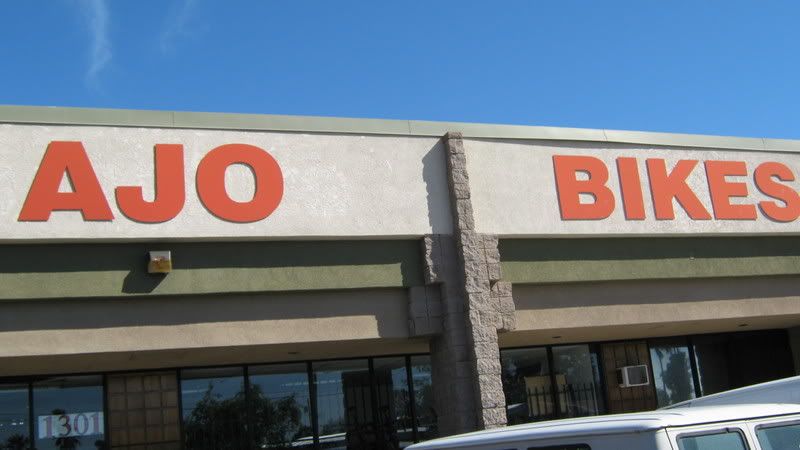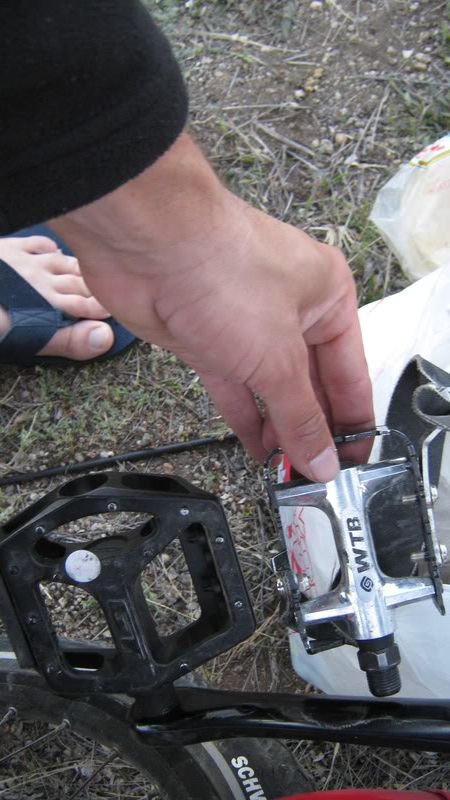 The ride itself was tough today, along the freeway the entire time climbing all day. The view at the top of the hill was gorgeous though.
I tried out the Henessee Hamock for the first time last night and I have some mixed feelings about it. First off, it sets up and breaks down unbelievably easily. Literally two minutes total. With the snakeskin add ons that i got, it is even faster and you just roll up the hammock and it is ready to go. However, laying in it is a bit odd, i may have to play with it to get the feel just right. I kept finding my knees in an odd position. Also, it got cold last night, really really cold. I was freezing my rear off in that hammock. The wind blowing under it freezes my back and my toes and face went numb. I was wearing several layers too and in my bag, so i would have to say that the hammock will be reserved for warm weather where i think it will be awesome.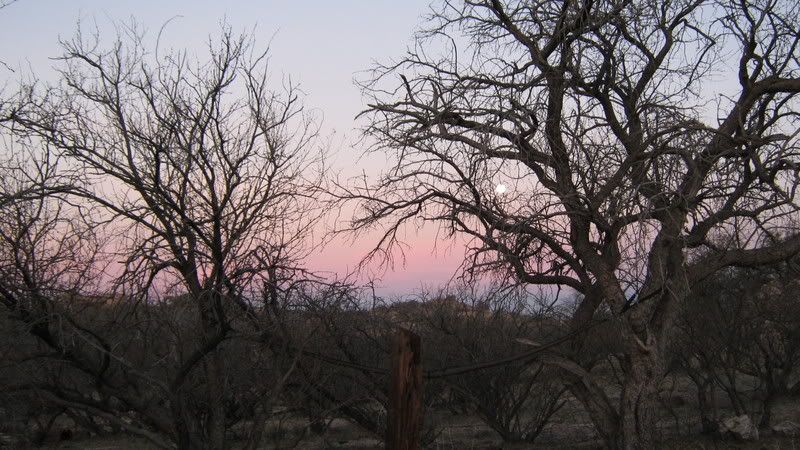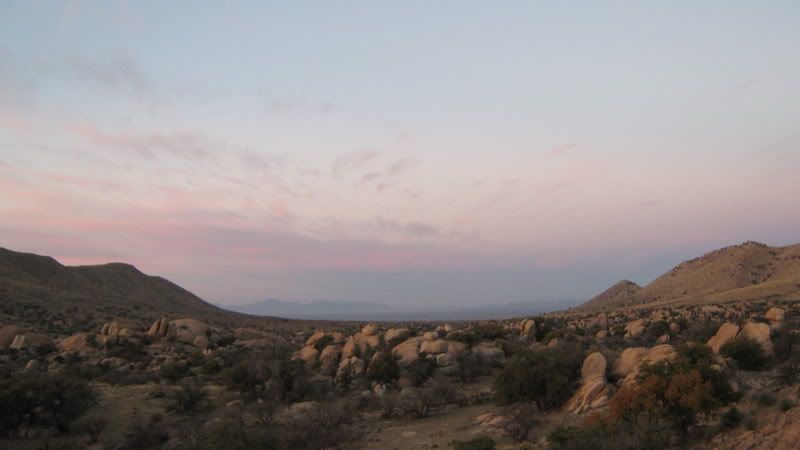 because i didn't sleep well last night i am pretty tired today but i think i will make it to new mexico fairly easily. I shouldn't be climbing any more so baring crazy headwinds it should be a straight shot.
A funny thing happened yesterday while I was riding up the mountain. I was chugging along when out of nowhere a man that could easily have been my grandfather on a bike older than me just dusted me. He had long white hair and a beard down to his stomach and he just burnt me going up a 10 percent grade! It was certainly humbling even when I was on a fully loaded bike. He looked like he was in great shape but still, it hurt my racers ego ever so slightly.
Further up the same hill though I passed a young guy on an unloaded bike! Ha! That soothed my fragile male ego a bit and I had a smile on my face to the top, as petty and pointless as that may be =)