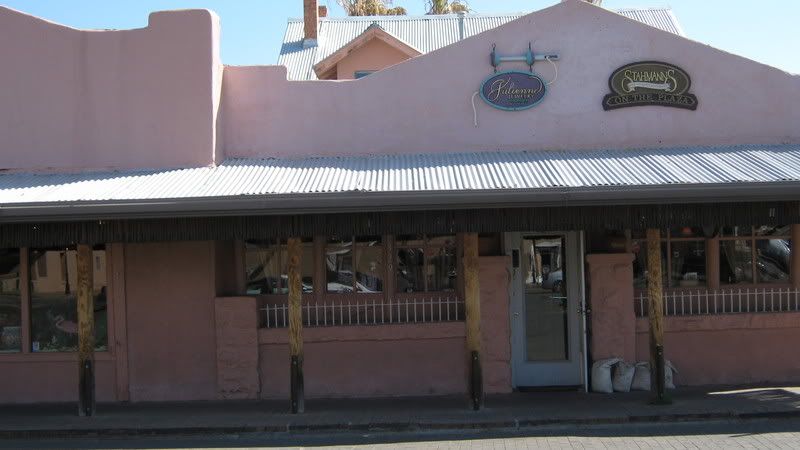 Las cruces really is a cool town. Without fail every person i have met while here has been uncommonly friendly. The old town here is really cool as well with a lot of history.
Well, I am two weeks into my trip and I feel that I have gotten a lot of the kinks worked out and for the most part, have gotten through the learning curve of cycle touring. I am by no means an expert, but I do feel that I have the basics down and am comfortable with the process. From here forward, I feel that everything will be fine tuning.
The thing I find myself liking most about this type of adventure is the total freedom that i feel. I have no ties holding me back to anything. Every time i get on that bike with the open road ahead of me leading to a world of limitless possibilities knowing that each day is my own to do with as I please, it just puts a smile on my face. I really feel like i have cut loose from the rat race and am my own man now. It is a really good feeling.
Tomorrow I will be heading north i think to check out the white sands national monument and up to Alamogordo. I was going to head south through El Paso but i want to get a change of scenery and to go my own way. The mountains that I will pass through will be really cold, down to 20 degrees at night, but i think it will be worth it for the beautiful scenery. I will just have to make sure my water doesn't freeze!