Day: 30
Mileage: 44
Total Mileage: 1,699
I left Austin about 1 in the afternoon yesterday after a big leisurely breakfast and lunch. I decided to go to Buescher State park and sleep there tonight. Instead of my previous strategy of riding all day until close to sundown and then looking for a place to sleep wherever was convenient, I have decided to try and hit the state parks as much a possible. Stealth camping is great for style points, but the the novelty of it truly wears thin quickly. You can't relax nearly as much as you can in a park, and you have to worry about staying out of sight. In a park, you can set up your camp at your leisure, often shower and you have access to running water. You can sit out and read and enjoy the scenery. We have a great infrastructure here in the USA, i figure i should take advantage of it while I can. In many countries I will be going to, this wont even be an option. So in the word of one of my high school football coaches, its time to play smarter, not harder, and enjoy my trip a little more even if i have to slow down a bit to do so.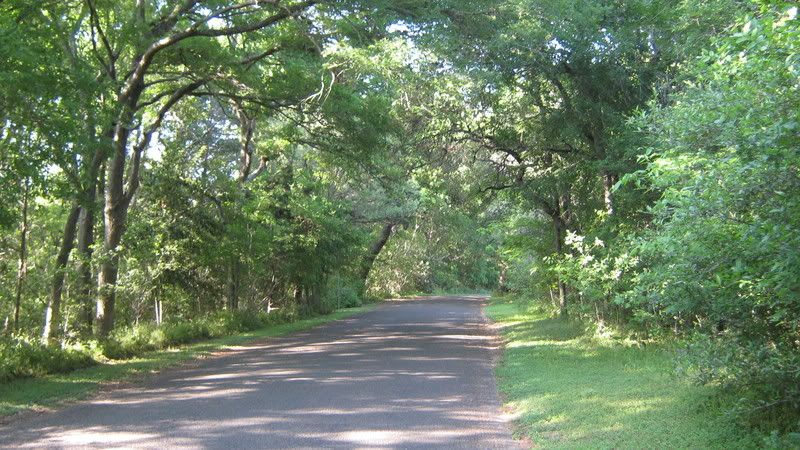 The scenery is beautiful out here. It feels like the land is just exploding with living things. Everywhere you look there are animals, insects, plants and wildflowers that are just beautiful.
It has gotten pretty hot and humid too, which makes for a sweaty ride, but i dont mind.
Well, i am on my way to Stephen Austin State Park, and my battery is running out. until next time!