Stay away from me, gators!
I made it into Louisiana about mid day and was planning on making it out about 30 miles past lake Charles towards Lafayette. But between lallygagging on the internet and having to double back three times due to terrible road conditions, i only made it 49 miles yesterday.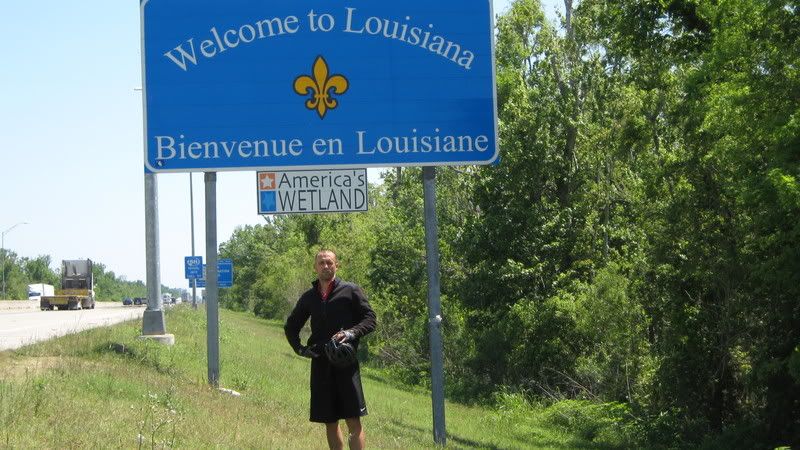 The 10 coming into LA is terrible. Every time it goes over a bridge, or sometimes for just no reason at all, there is no shoulder. I was riding on the side of the freeway where i could or on the freeway where i had too, which was a real treat. The people here must be used to it though, as no one honked at me and most people tried to make room for me.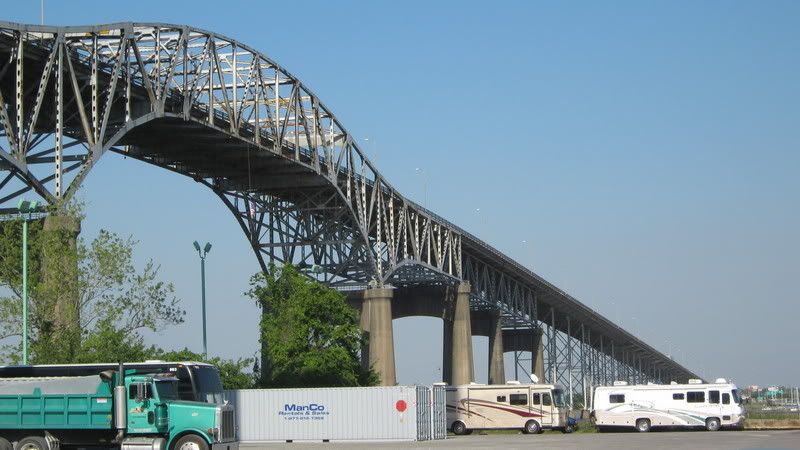 I got to the lake and saw a monster bridge that had crazy heavy traffic and about an 18" shoulder. I didn't feel like getting run over that day, so i doubled back and went up the 210 as i was told there was an alternate route, and the bridge was less steep and shorter, but it had NO shoulder at all. Sweet. So i had to go all the way back, and then try and go around the lake on country roads, and i couldn't believe it, but they were just as busy with traffic! At first i couldnt understand where all these people were going because it looked like nothing but dense forest and swamp, but then you would come around a corner and totally hidden would be a housing community right in the woods, it was crazy. So with all of the wasted time i didnt get too far and decided to just camp out in Steve Houston State Park. It is a beautiful park too, and i met some interesting people there to say the least.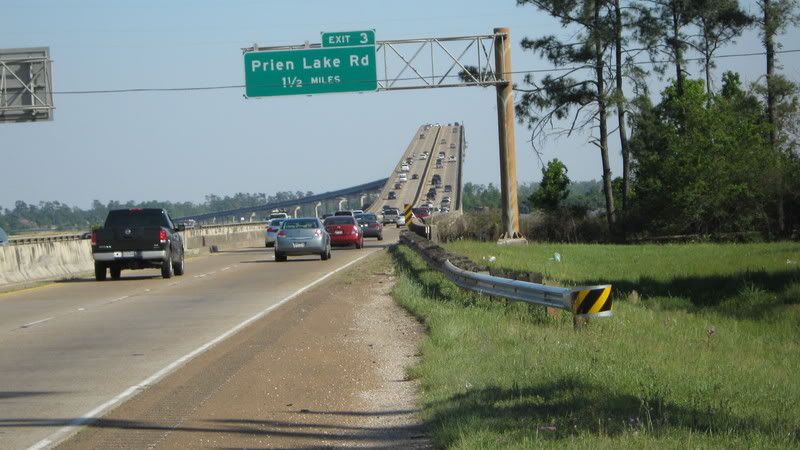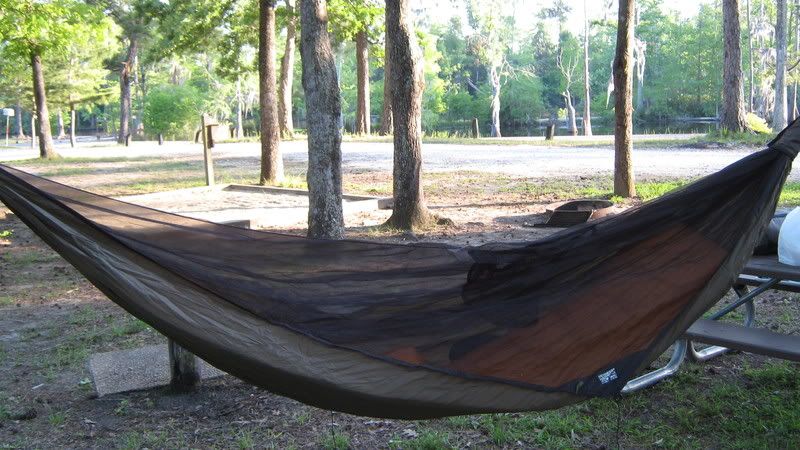 The park was full which was weird for a Monday night, but then i realized all of these people had been there for weeks or longer! They got up and went to work and everything, it was weird. Everyone had a tough luck story as to why they were there, never seen anything like it before. My food got raided by a squirrel
last night. He was more stealthily than the racoon. The little thief made off with half a loaf of bread and about 6 fig newtons. And when i say half a loaf of bread, i dont mean half of the pieces, i mean he took half of each piece! His little squirrel arms must have only stretched that far into my bag. I can just picture him sitting in his tree house on a big pile of fig newtons and bred thinking he just hit he mother load! These forest and swap critters have proven to be more crafty than the desert creatures. Im going to have to come up with some new strategies to counter these little devils!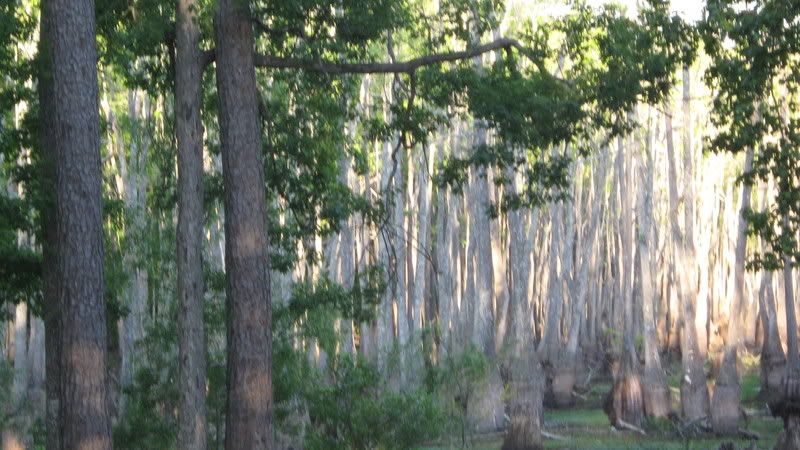 I got a good nights sleep though, despite the fact that it got really cold. There was frost on the ground in the morning and my hands were frozen while i was riding away. The country out here is beautiful though, and not like anything i have seen before. There is water everywhere, and you feel like at any moment you will see a dinosaur pop out of the swamp!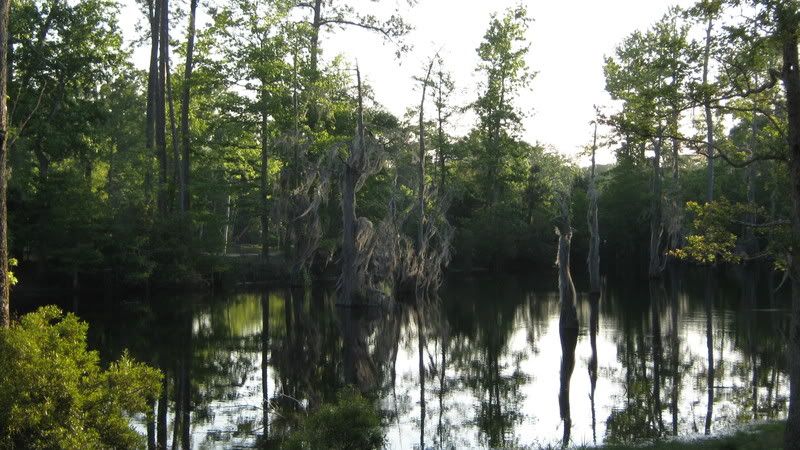 I have a big day tomorrow to make it to Baton Rouge on time, and i have a couch surfing host set up. Until next time.