Day: 43
What a mad, mad city!
New Orleans. What an insane place this is. A city of huge contrasts and totally unlike anything i have ever seen before in my life. This is a place where the normal rules that bind the united states are either relaxed or ignored. People here do things a little differently and there is definitely a feeling of mild rebellion and anarchy in the air here.
Coming into the city I was thinking to myself, what in the blazes have I ridden into? I felt like I was entering a third world country. Entire neighborhoods were abandoned, people were living in communities of tents under bridges. There are places here where entire neighborhoods have been demolished down to the foundations. It is insane to think that here in the USA, a place could still be in this state of ruin, three years after a tragedy. A big part of me was outraged at the state of affairs.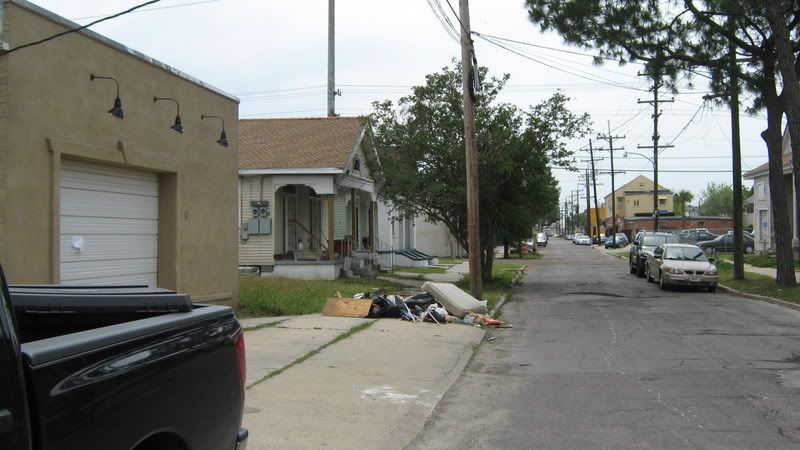 But that was my initial impression as a California boy. Once I had spent a few days in the city I began to understand that the very attitude that keeps this place from pulling itself up by its bootstraps is the same attitude that makes this such an amazingly unique city. The big easy really is a perfect description for this place. You get the feeling that people do enough to get the job done here, but that is it. Its a kind of infectious laziness and attitude that life should be enjoyed more.
I stayed at the India House Hostel, which is a great place and a really cool experience for a traveler. I went out on Friday night with some locals that a friend of mine back home new (Thanks Mike and Kristin!) and got a taste of New Orleans and all i can say is that this place is addicting, despite all of the problems. Everyone here is so laid back and friendly, and also a little crazy them selves, but in a really good way. This is a city full of history and people that dance to their own beat.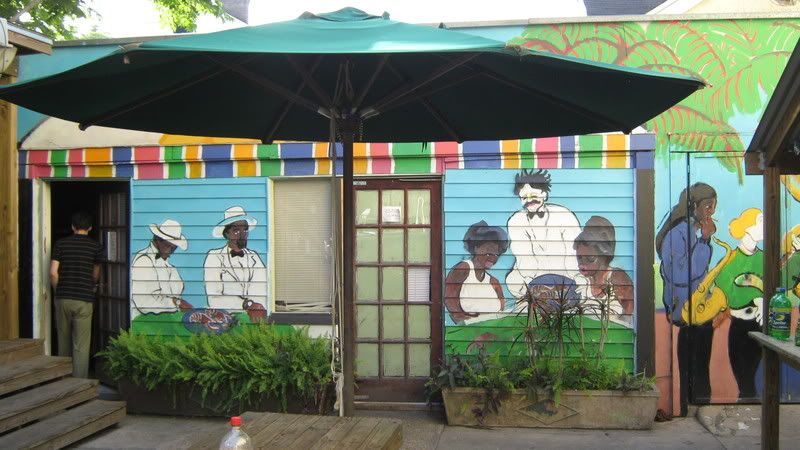 We were cruising down the streets, drinking beers and chatting to everyone that passed. The streets themselves are packed with people laughing, drinking, smoking and enjoying themselves. Rules that the people don't like here are just ignored. We were sitting in a bar that was packed to the gills until 6 in the morning! There were people dressed as pirates, cross dressers, college kids, bikers, hip hopers and vacationing parents. People walked the streets smoking marijuana openly and all of it was accepted. It was mad. But a good kind of mad.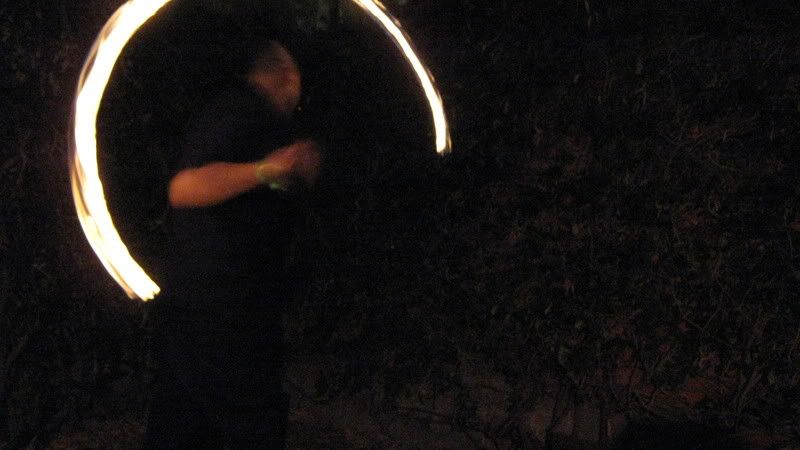 This is a strange place where you have to be careful not only of the crime, but also of falling in love with the craziness of the place and getting pulled in. The hostel i was staying at was full of people that had come for a weekend and were still there months later.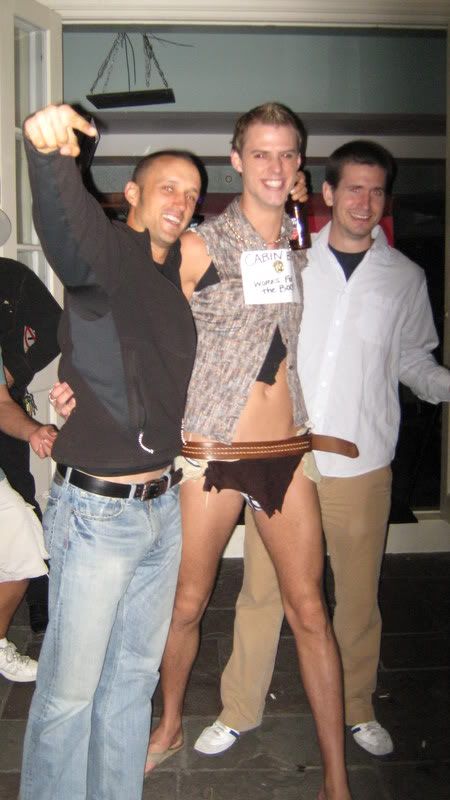 Also, Dave, his girlfriend and two of their friend came and joined us on Saturday night which was awesome. We ran around town and had a great time, it was so nice to see them again after staying with them in Baton Rouge.
In the end, I have to say that New Orleans is a pretty incredible place. There is a lot that needs to change and some of the damage to the place is mind boggling, but in terms of character, I don't think New Orleans can be beat.