Day: 36
Mileage: 75
Total Miles: 1,874
I got a good nights sleep on Saturday and hit the road fairly early on Sunday morning. I rode the free ferry from Galveston to Bolivar and and rode up the Gulf coast. There are some really neat little towns running up the Texas Gulf coast and one cool thing i noticed is that no one has any fences on their property in that area. It make for a more open and close knit feeling community. It also makes the landscape feel more natural. I really liked it. Also, nearly all of the homes were up on stilts and there were evacuation route markers everywhere. Hurricanes must really hit the area hard.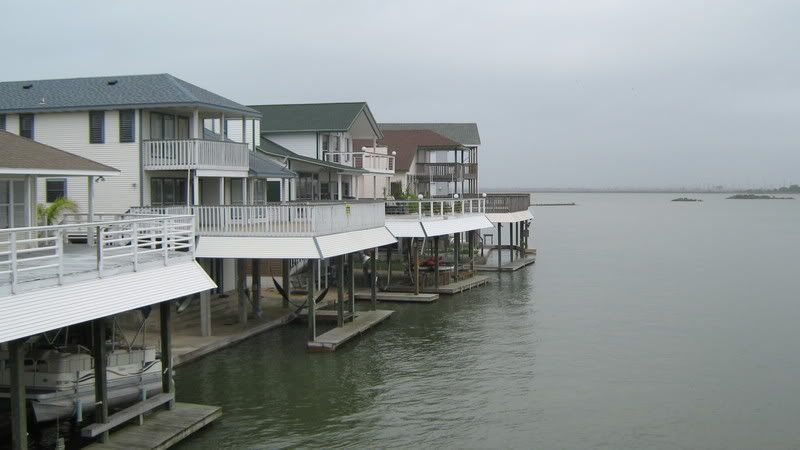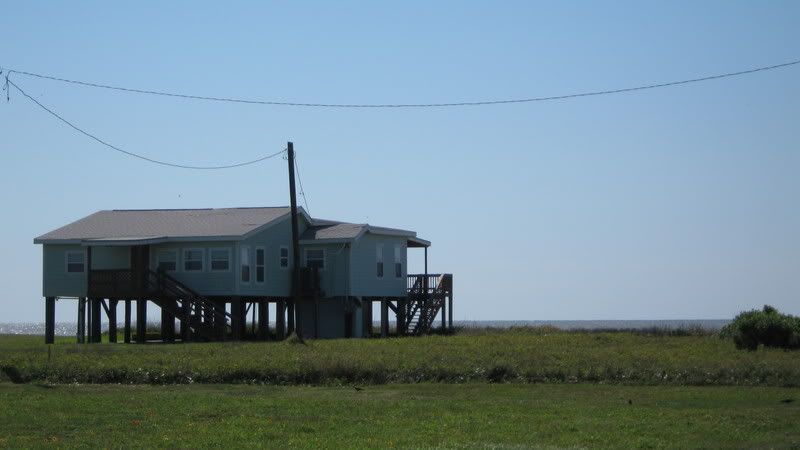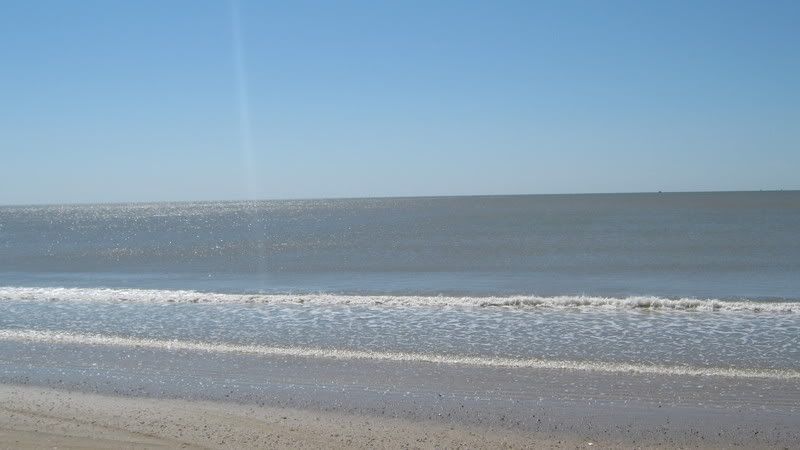 I wanted to ride up the 87 hwy in Texas that goes along the coast, and I made it about a half mile up before it turned into a beach. The road is completely covered and there is no way you could even ride an unloaded bike on that road.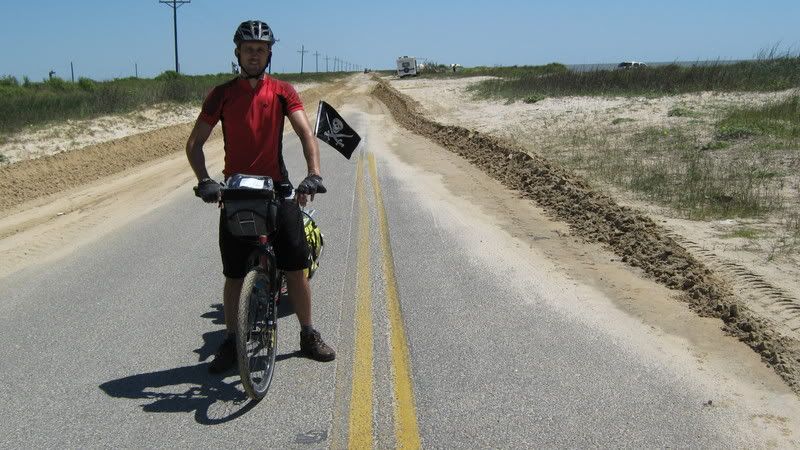 I meant to sleep at the Sea Rim state park right on the beach, but when I got there, it was closed! Dang it; so I had to scramble to find a place to sleep and ended up under a bridge! I think that I have officially become a vagrant at this point. But, my classy under the bridge piece of real estate, was waterfront! I had a little stream going by which was nice, but since I was in a bayou i was a little concerned about some Gators swimming up for a midnight snack...
The landscape has become very wet. There are rivers, streams and swamps everywhere. Oddly though, the temperature and humidity are much lower. Whereas before Galveston I was constantly sticky and sweaty due to the humidity, I now wake up dry and cool. It was actually cold this morning and my fingers went numb.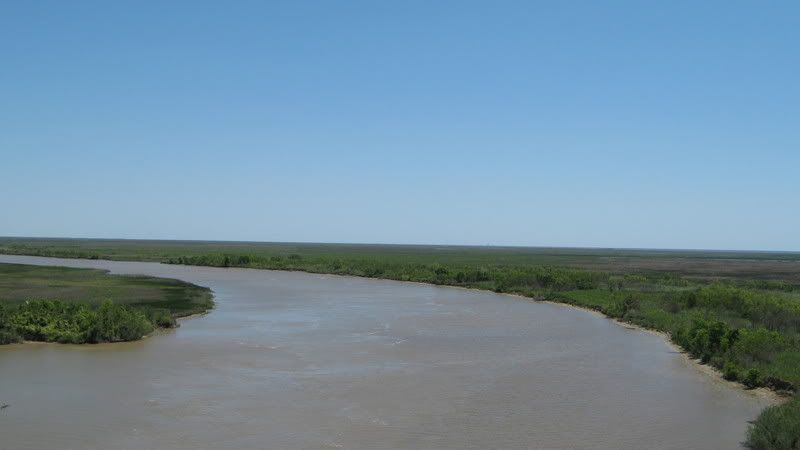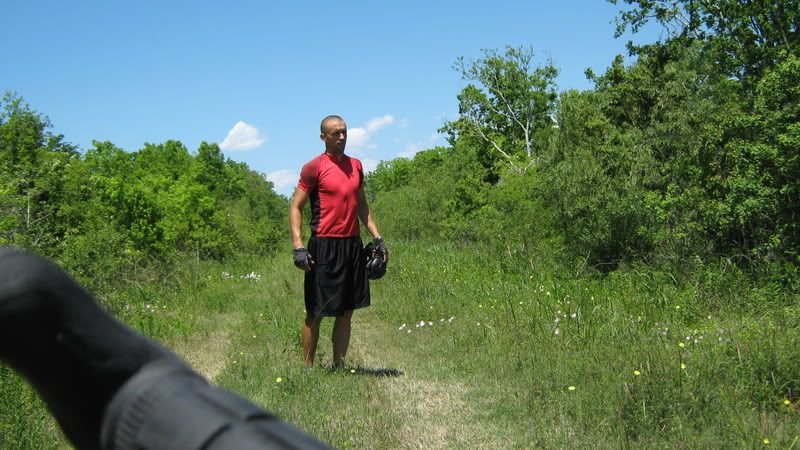 I am really looking forward to getting into Louisiana, I have wanted to visit this state for as long as i can remember i will be crossing the state line later this morning.
This was a fire i rode by coming into Port Arthur, I hope it was a controlled fire...